A day at the beach escape
We keep it real and uncomplicated. As shrimple as: everyday we throw a beach party with great Gulf Coast food, drinks, music and lots of friends.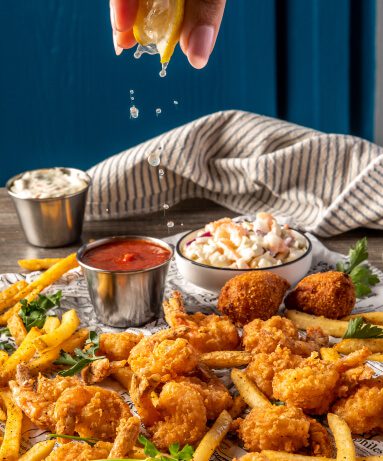 Gulf Coast Cuisine and Luscious Cocktails
Shrimp Basket has made its name offering up quality, affordable Gulf Coast Cuisine. We work to make every meal delicious and memorable so that you can taste the love.
We want our guests to experience what heartfelt southern hospitality truly feels like so we only employ those with a true dedication for service.
If you have a passion for spreading joy alongside great Gulf Coast coastal cuisine and cocktails, we'd love to hear from you.